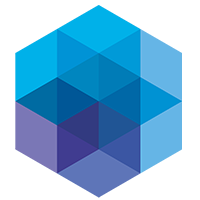 A team unlike any other
Every employee is an important cornerstone in every building project. Without an enthusiastic and well-trained team, there can be no good construction project. It's as simple as that. That's why we are happy to invest in the most important 'engine' behind our organisation!

Wellbeing above all
The well-being of our employees is important to us. We want everyone who works for Van Laere to feel good about themselves. That is why we ensure that the family nature of our company remains intact, without losing professionalism. This is why every employee's door is quite literally open to everyone. Having a good time is also part of the job at Van Laere, thanks to our after-work activities, parties, barbecues and team-building sessions. Because construction should be fun too!

Professional and personal development
We like to give our employees every opportunity to develop themselves. That is why we offer our employees constant training. There are also many career opportunities for all roles … or what about a career switch within our company? Anything is possible!
Wanted: "Clever Clogs"
As a generalist among the class 8 contractors, we can always count on a strong and fast-growing team of top employees. Each and every one a "Clever Clogs".
Starting out in architecture, industrial engineering or civil engineering with a bachelor's degree, or a passionate builder – is this you? Discover below a blueprint for your unique career and become our newest "Clever Clogs".
When they began the initiative last year that everyone could register for an e-bike, I didn't hesitate for a moment! These days, every now and then, I leave my company car at home, avoiding traffic jams and doing something good for my health!
During my application, the emphasis was often laid on the family atmosphere, personal development plans and career opportunities. For many companies it's just a sales pitch, but Van Laere keeps its word: is a lot of attention for you as a person here!