Building techniques
Green Deal - Circular Building: We're in!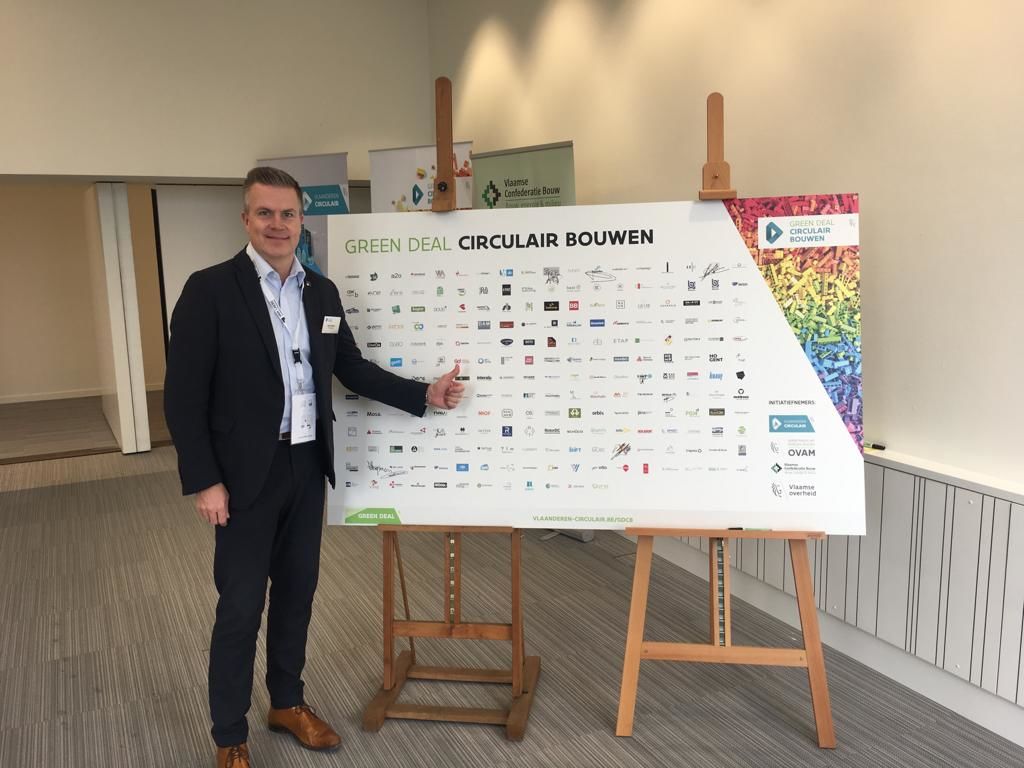 Along with 230 other participating public and private organisations, we will kick off the Green Deal for Circular Building on 22 February. This shows our climate commitment, not only in words, but also in concrete action!
The circular economy offers solutions to reduce the impact on CO2 emissions. For the construction sector, this means re-use and maximum high-quality recycling of building materials, a focus on change-oriented construction, optimum use of space and extending the life of buildings and their materials, etc.
In this innovative learning network, we are committed to sharing practical experiences with other construction companies, building material producers, governments, private builders, researchers and other organisations. Until 2023, we will be setting up experiments together, testing the circular principles in practice and exposing bottlenecks. A nice lever for the circular economy in Flanders.
Within this Green Deal, a multi-disciplinary research group – the Circular Building Testing Ground – will also work on the levers that can eliminate these bottlenecks.